The Sarwar Foundation has signed a Memorandum of Understanding (MoU) with the Government of the Punjab's Technical & Vocational Training Authority (TEVTA) – the largest skill training provider in Pakistan – agreeing to the provision of technical assistance across a wide range of technical education and vocational training courses.
The MoU outlines that the Sarwar Foundation will work with TEVTA to assist in the training of staff as well as developing the education and training curriculum. The Sarwar Foundation will also provide technical assistance to teaching staff for those enrolling on beautician and tailoring courses at women's training centres, known as HunarGahs.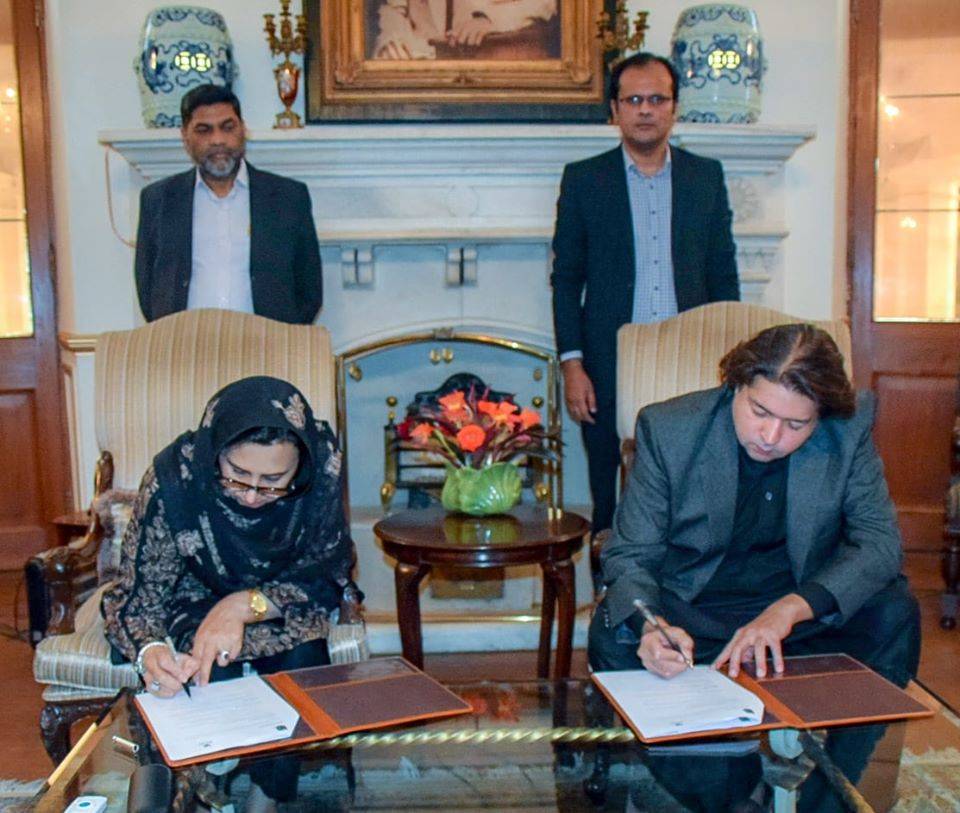 At present only about 20% of the workforce in Pakistan is made up of women and this is a figure the Sarwar Foundation is striving to change.
This MoU will help empower more women to enrol in courses at HunarGahs and provide them with new skills so that they can work, earn and provide for their families and earn money independently.
To date more than 5,500 women have learnt a new skill and are now able to work and earn. Every single person trained in the centres is now working with some even having even set up their own businesses with the help and support of the HunarGahs.
Please help us to continue to provide these life changing skills to more women across Pakistan by donating here.