The Sarwar Foundation hosted an exhibition stand at the 7th Pakistan-China Business Forum Industrial Expo showcasing the flagship HunarGah project.
The Foundation has supported the establishment of more than 150 HunarGah skills training centres for women across the Punjab which have enabled thousands of women to access education and training, allowing them to earn independent income and establish their own businesses.
Graduates from the HunarGahs attended the expo and exhibited a range of hand made products including clothing and jewellery.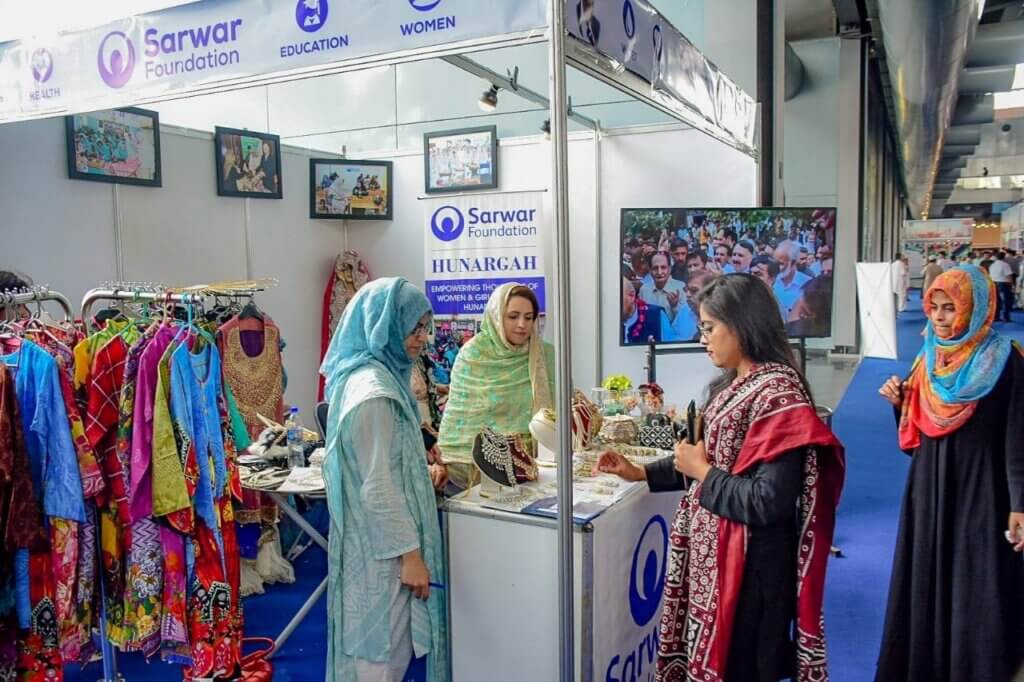 The event was held at the Lahore Expo Centre, and provided a platform for the Sarwar Foundation to promote its ongoing work in training and educating women to a wide audience of businessmen, industrialists and the general public with over 50,000 people visiting the event in the first two days.
Chair and founder of the Sarwar Foundation, Mohammed Sarwar, also addressed the event at the concluding ceremony.
Help the Sarwar Foundation continue this work and establish more HunarGahs across the Punjab by donating today.
ENDS