The Sarwar Foundation has teamed up with Glasgow's No.1 Baby and Family Support Service and the Women's Aid network in Scotland to help hundreds of children and young people this Christmas – but we need your help.
The Toybank appeal is now in its tenth year. It helps get a gift to a child who would otherwise wake up with nothing on Christmas Day.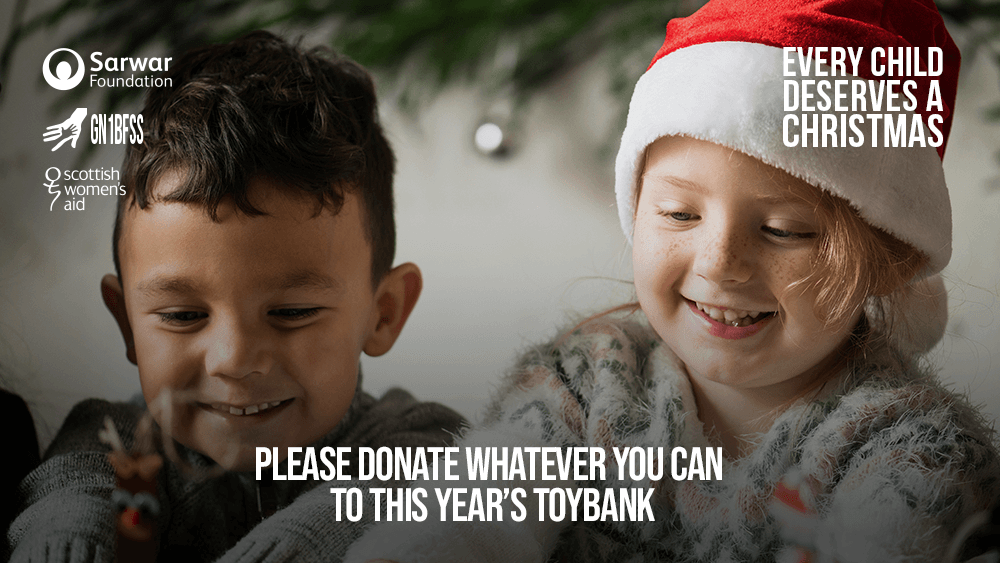 Around a quarter of children in Scotland are officially living in poverty, and as the cost-of-living crisis bites, the situation for hard-pressed families is getting worse, with more and more families simply unable to afford to give their children a present on Christmas Day.
Your donations really do make a difference. A £15 gift will buy another child a gift and take the pressure off families who are struggling to get by.
You can donate online here https://www.justgiving.com/campaign/Toybank2022
One mother who received a gifts for her children through the Toybank told us she was unable to sleep for worrying about letting her children down at Christmas.
She said: "I cried when the parcels arrived. I cried on Christmas eve looking at them under the tree and I cried again on Christmas morning watching the kids open them.
"Tears of sheer joy and relief for a change and – for that one day – of not feeling I'd let my kids down.
"I thank you from the bottom of my heart."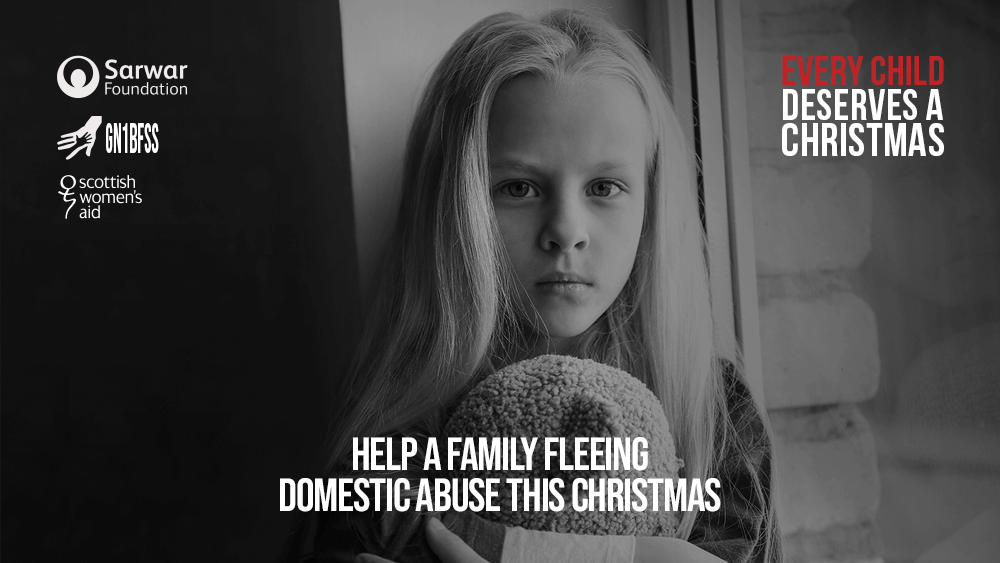 Another said: "We never thought we would be at a time in our lives where we would struggle so much and it honestly helped so, so much. I will never be able to show my appreciation and gratitude for how happy the gifts made my kids and they saved the days where we felt like bad parents as we couldn't give them as much as others could."
For many children, gifts from the Toybank are the first time they have had something brand new. It makes them feel special and cherished – as every child should feel.
Small things that so many take for granted are out of reach of too many people in Scotland – but your generosity can really change things.
We know that this year, everyone is feeling the pinch, but even a small donation makes a big difference. Visit our Justgiving page to help make a child smile this year.
https://www.justgiving.com/campaign/Toybank2022