Women make up almost 50% of Pakistan's population, but only 24% of the workforce.
When they can find employment, it is often for insufficient salaries and long hours.
The Sarwar Foundation is striving to change this by empowering women and inspiring them to unlock their potential by learning new skills in our HunarGah centres.



 

The Sarwar Foundation's HunarGah centres provide women of all ages with a safe place to learn new skill sets and refine their talents, so they can join the workforce and earn a living.

Each centre offers women in need a vocational education completely free of charge and comes fully outfitted with the latest equipment and all necessary materials.

HunarGah centres offer a selection of courses, such as dress design, sewing classes, handicraft making and computer training.

With the skills learnt from our centres, Pakistani women can flourish and thrive in their communities. 

They can start their own businesses or find suitable employment that will give them the resources to look after themselves and their families for years to come.

By attending our HunarGah centres, these women are investing in their futures and their children's futures as well.

The skills they learn with us will enable them to better provide for their families and give their children every opportunity for a brighter future.

Many of our HunarGah centres even offer free schooling to the children of the students enrolled on our courses.

The Sarwar Foundation is paving the way for gender equality in Pakistan by empowering women to become better trained and better equipped to enter the workforce.

You can help give thousands of vulnerable Pakistani women the chance to transform their futures by making a donation to our HunarGah project today.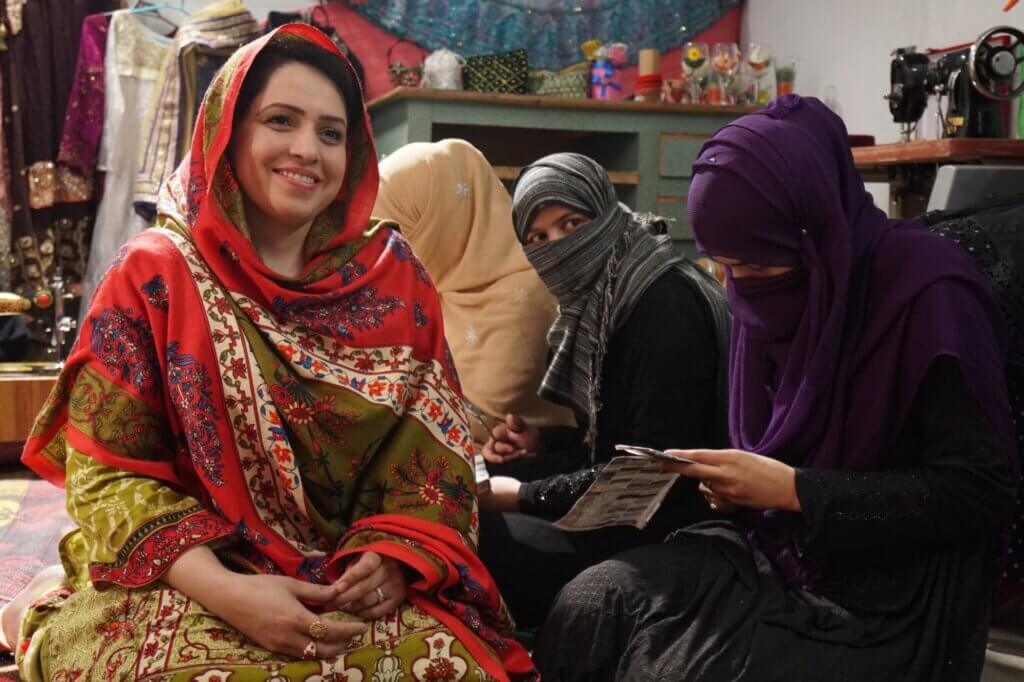 HunarGahs: A place for empowerment
 

The Sarwar Foundation have opened more than 150 HunarGah centres across Punjab and Azad Kashmir.

These centres have provided training to over 35,000 women and that number continues to grow every day.

Our HunarGah centres are set up in schools and community centres, where they are easily accessible to numerous women in the surrounding areas.

We have also begun to set up HunarGahs in all-women prisons across Pakistan, and with 15 out of the country's 50 prisons already housing HunarGah centres, we are well on our way to making training and positive rehabilitation available to all of Pakistan's female inmates.

The Sarwar Foundation is working to open special HunarGah Centres to give intersex people, minorities and orphans a safe place to learn and grow.

With the help of donors like you, we have even been able to provide sewing machines to skilled widows, orphans and other deserving women all over Punjab and Azad Kashmir.

Your donations are making a world of difference to these vulnerable women, and giving them a wonderful means to earn a sustainable living for themselves and their families.

With your donations, we can open new HunarGah centres all over Pakistan and give even more women the opportunity to come and learn new and exciting skills that will help open doors for them.

Donate today to help empower our sisters in Pakistan!