In Pakistan, one in every three boys are not in primary school.
Nearly half of ALL girls in Pakistan are not attending primary school.
Children are the future, and if we want it to be a bright future, we need to provide them with a quality education that will lead them to success.
Founded in 2011, the Sarwar Foundation Public School offers its students a nurturing environment to foster positive growth and intellectual stimulation.
Every donation to the Sarwar Foundation Public School helps keep children in Pakistan happy and educated.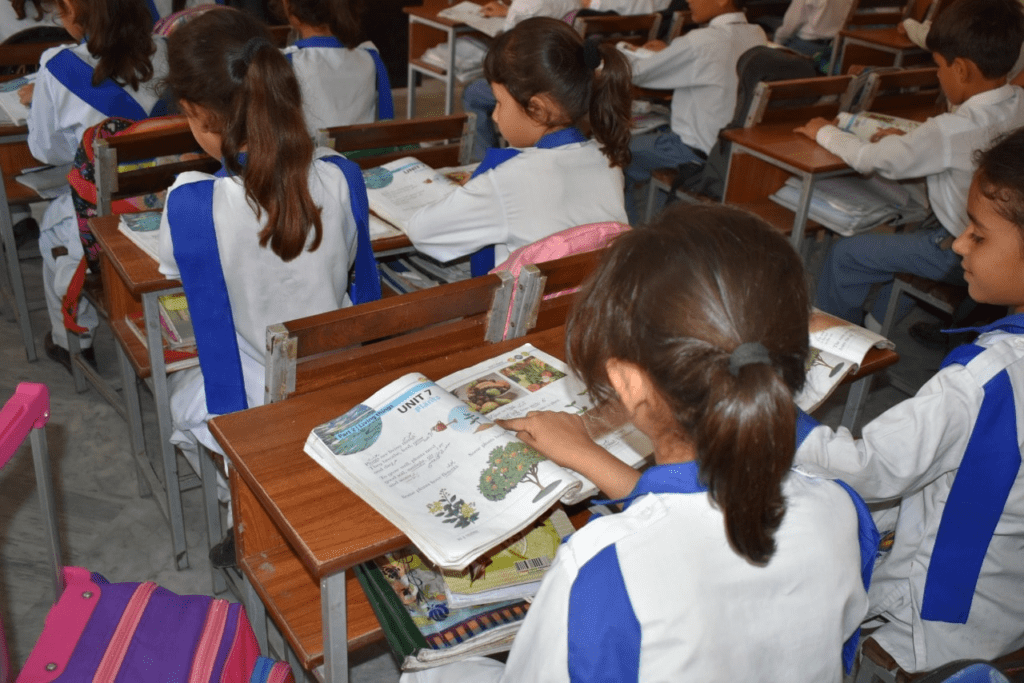 Educating the Future of Pakistan


A quality education is key to ending poverty in Pakistan – it allows children to achieve their career goals and strive towards a successful future.

Just one extra year of schooling can increase a person's wage by up to 10% in developing countries, meaning children that are given access to dedicated schools with strong curriculums and encouraging teachers are much more likely to succeed in their future endeavours.

The Sarwar Foundation Public School in Pir Mahal, Punjab, is an ideal environment for students to learn and grow because it is an institution that encourages positive learning experiences.

Our school is completely committed to helping each and every child realise their potential.

Donations allow us to run the school under a subsidised fee scheme, meaning around 10% of our students are on a scholarship with zero school fees and others have affordable subsidised rates.

Help a child have the future they deserve, by giving them the education they need.






A Place for Learning

The school was opened in 2011 and caters to children in kindergarten, primary and secondary education.

With 14 acres of land, pristine classrooms and plenty of space for extracurricular activates, this school welcomes children of all ages and sends them on to bright, successful futures.

The Sarwar Foundation Public school has space for 650 students each year, and takes care to nurture and motivate each and every one.

Our staff of 66 highly qualified educators teach students according to the Oxford and PTB syllabus, providing them with a first-class education.

You can help Punjabi children have brighter futures, by sponsoring a child's education today!