Hepatitis is one of the leading causes of death in Pakistan.
The Sarwar Foundation recently hosted a free screening camp in Ghulam Muhammad Abad district of Faisalabad.
The screening camp saw 92 patients with 3 diagnoses of Hepatitis B and 20 of Hepatitis C.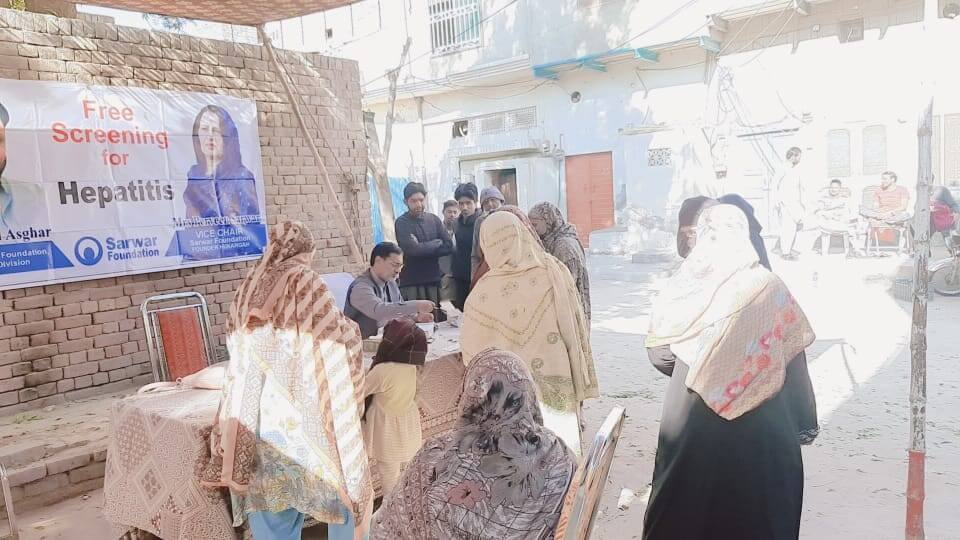 The Sarwar Foundation offers these free camps to under-developed communities, not only teach people about the condition, but to also provide people with an opportunity to get themselves treated. Everyone who is diagnosed as living with Hepatitis at a free screening is supplied with free medication to allow them to treat the condition.
Hepatitis can be eradicated with a dedicated effort, with communities working hand-in-hand with the government.
Help us make a Hepatitis-free Punjab a reality by making a donation today.