The Sarwar Foundation conducted hepatitis screening test in the Directorate of Intelligence an Investigation – Inland Revenue – in Faisalabad.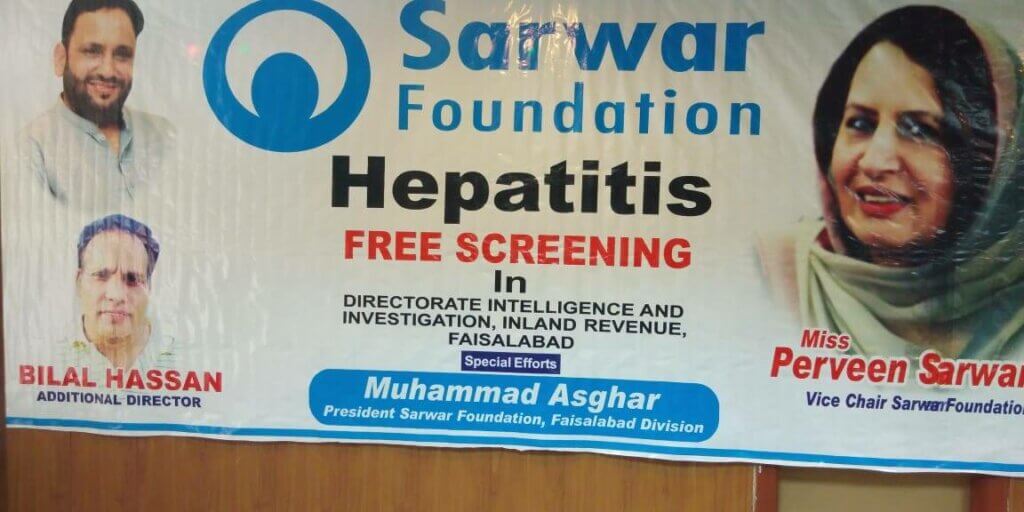 #Hepatitis is one of the leading causes of death in Pakistan and across the world. The #SarwarFoundation aims to teach people about the condition, conducting screening tests in under-developed communities, and providing people with an opportunity to get themselves treated. 
Hepatitis can be eradicated with a dedicated effort, with communities working hand-in-hand with the government.
Out of 122 people screened, two were diagnosed with HBSAG and 10 with HCVAB.