As the summer holidays come to an end, children in Scotland are packing up their school bags, trying on new uniforms and getting ready to go back to school.
That, coupled with this week's Scottish exam results, puts education firmly in everyone's minds.
The simple act of going to school and learning is something that is easy to take for granted.
But in Pakistan, one in every three boys and nearly half of all girls are not attending primary school.
Every child, no matter their background, deserves an education.
It is a vital route out of poverty and a way of making sure every child can achieve their potential and be part of a brighter future.
Thanks to our supporters, the Sarwar Foundation is giving children who would otherwise miss out a route to a better life through education.
Every year, around 650 pupils are on the school roll at the Sarwar Foundation Public School in Pir Mahal, Punjab.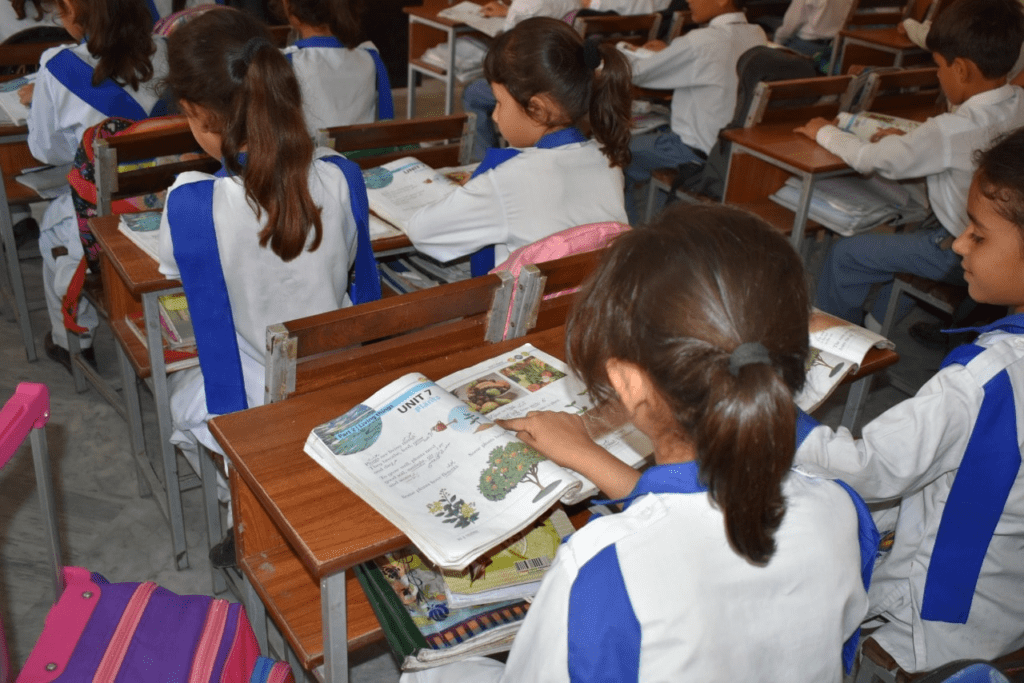 For the past 11 years, the school has provided high quality education at kindergarten, primary and secondary level, helping children learn and grow, regardless of their background.
Donations mean we can offer a subsidised fee scheme. Around 10% of our students pay no school fees and others have affordable subsidised rates.
It is good news for the children, and makes a difference to Pakistan more widely. We believe a quality education is key to ending poverty in Pakistan.
In fact, research shows that one extra year of schooling can increase a person's wage by up to 10%.
It is wonderful to think that children who started with us are now graduating into a brighter future.
Those children will grow up to make a difference,. They could help their community, create businesses or be involved in research that changes the world.
Children are the future, and by giving them a place in school, together we are making the future brighter.
You can support our work by donating here.