This Christmas, will you help make sure a child has a gift to open?
Christmas is a time for caring, sharing, and spreading love. But for too many families across Scotland, they wont get that chance this Christmas. The cost-of-living crisis is placing unbearable hardship of households, leaving many unable to afford their energy bills or their shopping bills. Some children in Scotland will have no presents to open on Christmas Day morning. We believe that every child deserves a Christmas.
We have launched the 10th annual Christmas Toybank Appeal. Working with Scottish Women's Aid and Glasgow's No.1 Baby and Family Support Service, we have identified hundreds of children and young people across Scotland who we aim to support this Christmas. Your generous donations will buy new toys or gift vouchers for those who may otherwise receive nothing this year.
One mother whose children received gifts last year told us: "Many nights I never slept worrying about it so much that I cried when the parcels arrived. I cried on Christmas Eve looking at them under the tree and I cried again on Christmas morning watching the kids open them. Tears of sheer joy and relief for a change and – for that one day – of not feeling Id let my kids down. I thank you from the bottom of my heart."
This is the heart-warming difference we can make this Christmas.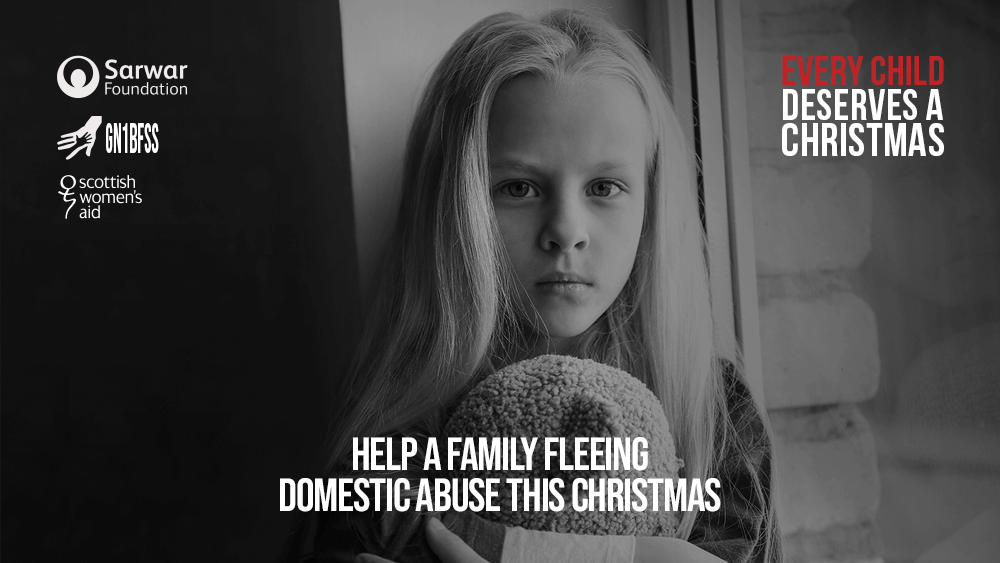 But we can only do this with your support. We would be enormously grateful for any support you can offer, so please donate generously and help guarantee a Christmas for children and young people across Scotland.