We have opened a new clean water plant at the Gujranwala police line.
The Sarwar Foundation is installing water filtration plants in various districts of Punjab including all jails and police lines across Pakistan.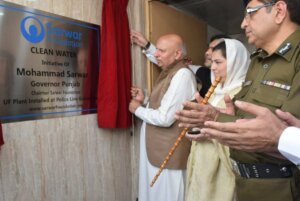 Over 50% of patients admitted to hospitals and 30% of deaths nationwide are linked to water borne diseases.
At least 1 million people benefit from the Foundation's clean water initiative.
If you would like to help provide more clean water in Pakistan, please donate here