This year's National Eye Health week is underway in the UK, raising awareness of the importance of good eye health and the need for regular eye tests for all.

Around the world 2.2 billion people have a visual impairment, even though almost half of cases are preventable or treatable. Without proper testing and care, millions will continue to live without the gift of sight.

Research shows that one in 10 people from minority ethnic communities in the UK over the age of 65 will experience serious sight loss. Asian and Black ethnic groups are at greater risk of eye diseases such as glaucoma and diabetic retinopathy compared to other ethnic groups and are more likely to go blind.
The importance of regular eye tests

Millions of us are risking sight loss in the future because we fail to have regular eye examinations. Regular eye tests can detect early signs of conditions like glaucoma, which can be treated if discovered early. Testing can also reveal other health conditions such as diabetes, high blood pressure, high cholesterol and even cancer.

It's so important for your eyes to be regularly examined by an optometrist, even if you don't think you have a problem with your vision.
In Scotland, yearly eye tests are completely free. You can find a list of your local opticians using the NHS Scotland directory HERE. In England, eye tests are available for free if you are under 16, are 16, 17 or 18 and in full time education or are aged 60 or over, and people of all ages should get tested every two years. Find out more HERE.
Improving eye health in Pakistan
In Pakistan, there are approximately 4 million blind people, and 1.5 million in the Punjab region alone.
The Sarwar Foundation is taking action against sight loss by running weekly eye health camps with the help of respected local optometrists, to check the quality of the patients sight and overall optical health of Pakistan's most disadvantaged.

We hold regular free eye health camps at our state-of-the-art hospitals. Our eye health camps provide check-ups, medicine, eye surgery and glasses for post-surgery protection – all free of charge for those who need it. Our foundation doctors treat around 5,000 patients every single year and carry out over 500 eye surgeries.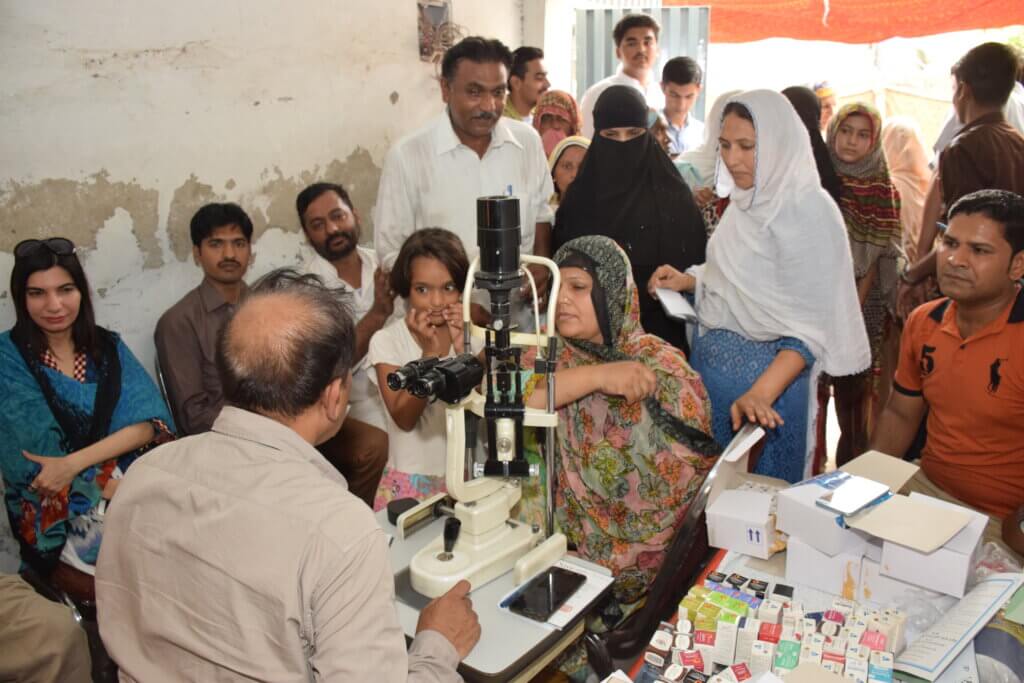 There is still a massive need for eye health services among vulnerable communities cut-off off from essential healthcare and, with your financial support, we can continue to provide many more free eye camps, free medicine and free eye surgery, and help save the gift of sight for thousands of our brothers and sisters.

Show your support today. Donate here.