A place to learn, a place to flourish.

In Pakistan, one in every three boys are not in primary school and nearly half of all girls are not attending primary school. It is estimated that 22.8 million children in Pakistan who are aged 5 – 16 are currently out-of-school.

We believe every child has the right to an education. A quality education is key to ending poverty in Pakistan – it allows children to achieve their full potential, career goals and strive towards a successful future.

Founded in 2011, the Sarwar Foundation Public School in Pir Mahal, offers its students a nurturing environment to foster positive growth and intellectual stimulation. Our school is an ideal environment for students to learn and grow through encouraging positive learning experiences.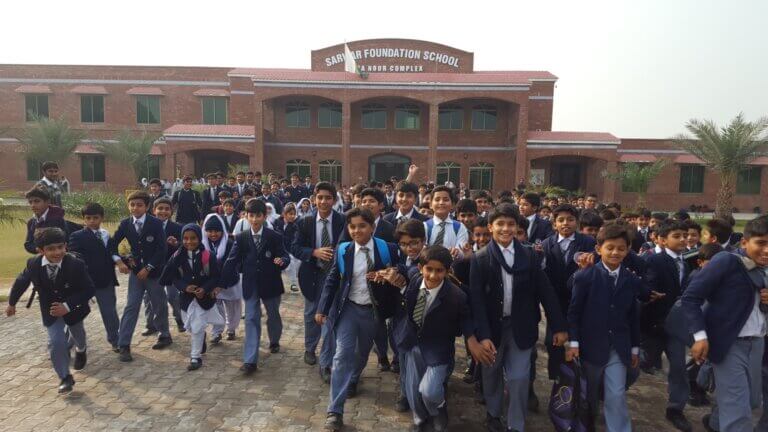 Children are the future, and if we want it to be a bright future, we need to provide them with a high quality education that will lead them to success. Our school caters for children in nursery, primary and secondary, and has space for 650 students each year, and we take care to nurture and motivate each and every one of them.

The impact of the Covid-19 pandemic is still unfolding, and we now more than ever need to ensure that children are provided the opportunity of a high standard, nurturing education that allows them to develop all their skills and attributes and to achieve their full potential as human beings and members of society.

Having access to a good quality education has a transformative effect on children's lives, their future and their communities.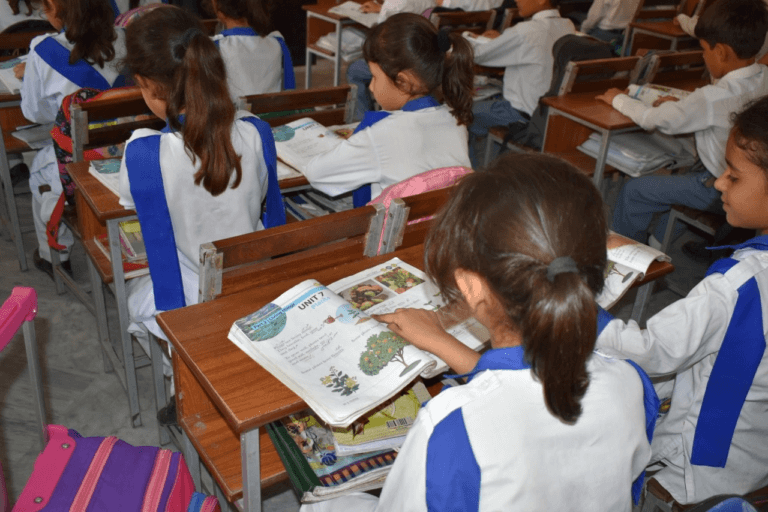 You can help Punjabi children have a better and brighter future, find out how you can sponsor a child's education today at sarwarfoundation.org/donate.

Your sponsorship will help enrich lives of children in Pakistan and help build stronger communities.