The Sarwar Foundation is helping to provide Christmas presents for Scottish families struggling during the festive season.
It is the seventh annual toybank organised by Anas Sarwar MSP, and this year will extend beyond Glasgow to all parts of Scotland for the first time.
The campaign is arranged by the Sarwar Foundation in conjunction with Children 1st and Scottish Women's Aid.
The aim is to deliver presents to at least 1,000 children identified by the two charities who may not otherwise receive a present, including children living in refuges.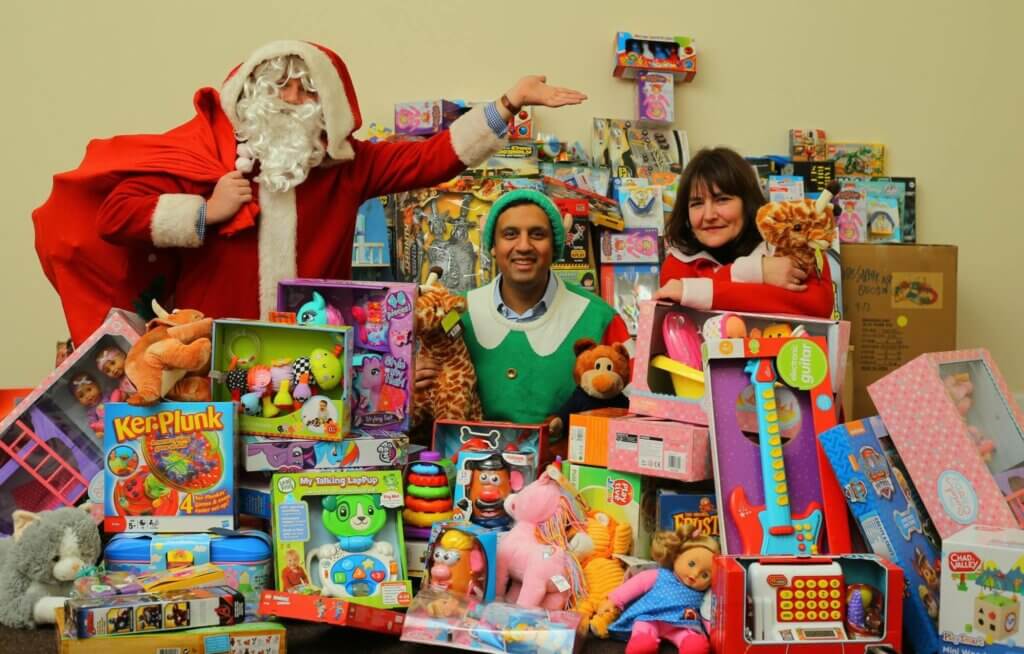 Anas Sarwar said:
"There are thousands of children across Scotland who miss out on Christmas.
"With foodbanks on the rise, wage stagnation and increased housing costs, even more families are struggling financially this year.
"Many parents can't afford any presents for their children, and many youngsters have nothing to open on Christmas Day morning.
"The toybank appeal aims to change that, because every child deserves a Christmas."

Ash Kuloo, member services manager at Scottish Women's Aid, said:
"We welcome the launch of this campaign, which includes Women's Aid groups who provide a range of specialist domestic abuse services to women, children and young people across Scotland. 
"Children and young people experiencing domestic abuse can already feel socially isolated at times, particularly if they've had to leave their home, school, friends and community to escape domestic abuse. Receiving Christmas gifts can help children to feel part of a big social event that they may not have had experience of before.
"We know that women who experience domestic abuse are balancing the financial constraints of that abuse and control and many are living in poverty. This campaign will help make sure that their children will have something to open on Christmas morning and will help relieve some of the pressure that Christmas brings."

Julie Richardson, Children 1st assistant director in Glasgow, said:
"Thanks to the Sarwar Foundation's toy appeal, hundreds of children and parents in the south of Glasgow have had the same joyful, happy and exciting Christmas as families less affected by adversity.  
"As well as providing gifts, the appeal helps relieve some of the pressures and stress on families experiencing challenging times. Children 1st are delighted to be working with the Foundation and Scottish Women's Aid to expand the appeal across Scotland and are truly in awe of the generosity and kindness shown by donors, so that families can have a better Christmas."

Marie Farry, children and young people's service manager with Glasgow Women's Aid, said:
"Glasgow Women's Aid children's service have benefited from the toybank appeal for many years. This has made a massive difference to the families we work with and has allowed the children and young people to experience a really happy Christmas."

Donations can be made online at www.justgiving.com/campaign/christmastoybank