More than 100 books have been donated by generous Scots police officers to support victims of the devastating floods in Pakistan.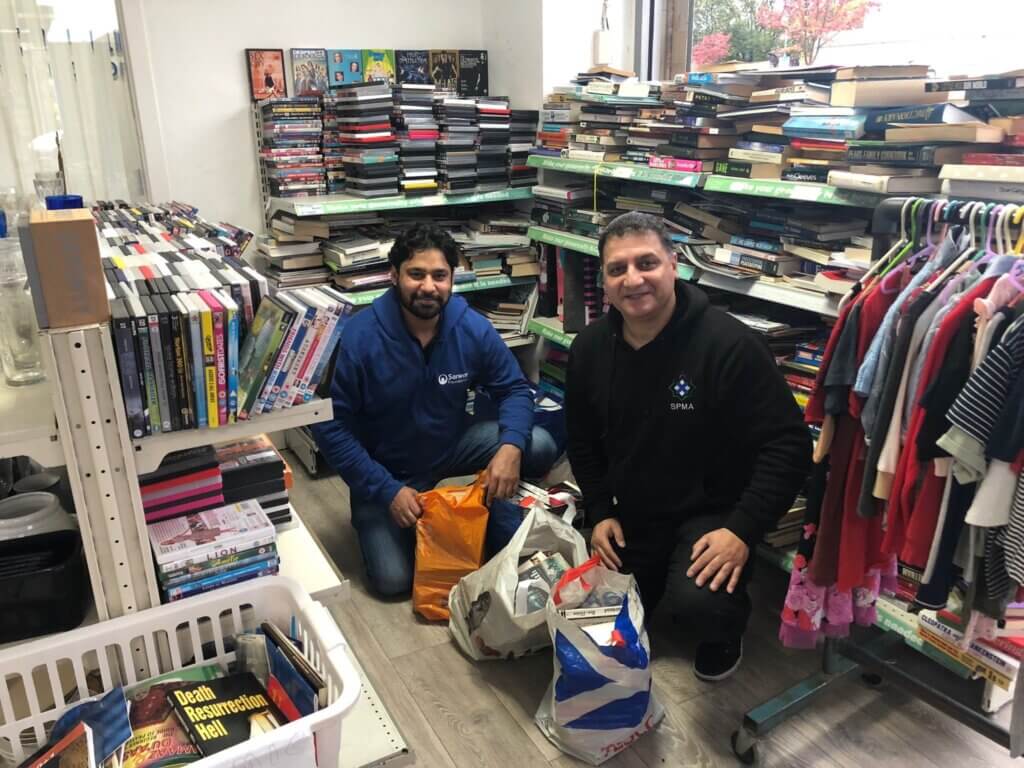 The Scottish Police Muslim Association (SPMA) helped organise the collection among officers at Drumchapel Police Station, Glasgow.
They were donated to the Sarwar Foundation's charity shop at 320 Victoria Road in Glasgow in response to its emergency appeal.
Money raised from the sale of the books will be used to provide emergency food and medical aid to the victims of the floods.
The disastrous floods that hit Pakistan in the summer killed 1,735 people and displaced around 33million.
Harsh winter weather could worsen the misery of flood victims, particularly if food and other supplies are not delivered quickly.
The Sarwar Foundation recently sent more than 900 bags of supplies including clothes, bedding, shoes, hygiene packs, and children's toys to Lahore.
The organisation's partner charity in Pakistan will distribute the bags to areas of need – particularly in the north of the country where winter is coldest.
The Sarwar Foundation works to tackle poverty in Scotland and Pakistan.
Donations can be made at www.sarwarfoundation.org/donate or by phoning 0141 423 4242.
Perveen Sarwar, chair of the Sarwar Foundation, said: "We appreciate the efforts of the SPMA and officers at Drumchapel Police Station in helping the victims of the humanitarian crisis in Pakistan.
"The response to this emergency from the people of Glasgow and Scotland has been phenomenal.
"Millions of people are still displaced following the catastrophic floods.
"With this crisis far from over we are urging people to consider donating what they can to help those in need."
Sergeant Safdar Sadiq, SMPA executive member, said: "Officers within Police Scotland spend countless hours in our community providing a valuable service and by donating these books, our officers have once again shown their kindness and willingness to donate towards a good cause."