Times are tough for many of us right now, but for people and communities across Pakistan the coronavirus pandemic has left hundreds of thousands of people starving. We know that when any emergency hits, it is always the poorest communities which suffer the most.
The Sarwar Foundation has been on the frontline in the fight against poverty in Pakistan for two decades, but we have rarely seen so many families in such desperate need.
The number of people in Pakistan forced to live below the poverty line has risen dramatically as a result of the economic fallout from the pandemic. Over a third of Pakistanis do not have enough food to eat, and around 20% of the population is undernourished – that is nearly double the percentage of people worldwide.
The Sarwar Foundation has been supporting communities across Pakistan through the Foundation's food parcels project. This project is enabling us to distribute food supplies directly to those in most need in communities across Pakistan. The parcels are going to families who have no food because they can't work because of Covid, and there is no furlough or benefits system to help them like there is in the UK.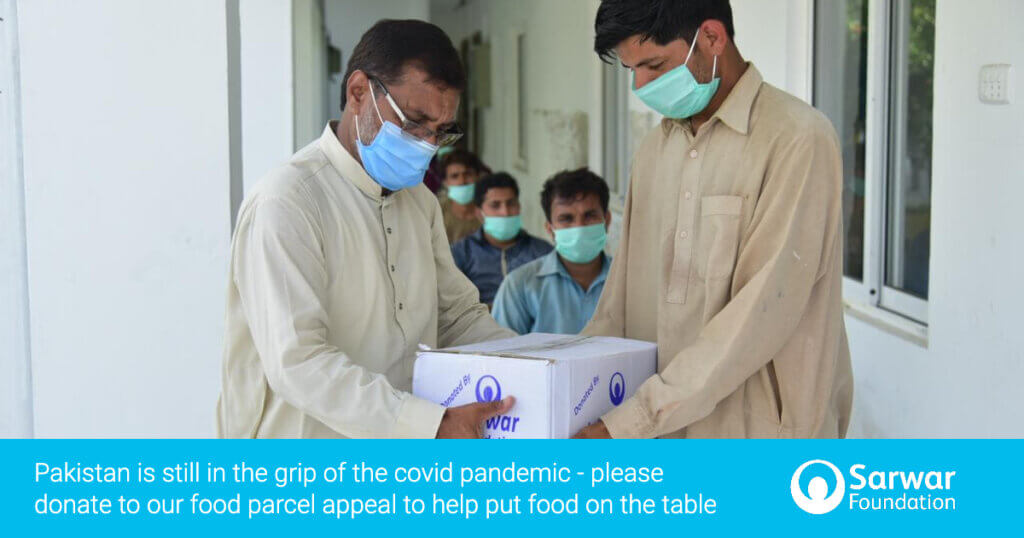 This Ramadan we can help relieve hunger together
Last year, your generous donations at Ramadan helped us to provide over 70,000 families with essential food parcels – giving those families food they desperately need.
Thanks to your generous donations, in recent months we have distributed over 15,000 food packs in the district of Toba Tek Singh and distributed thousands in the districts of Sahiwal, Faisalabad and Lahore.
As the pandemic rages on, we are still working around the clock to make sure packs of essential supplies are reaching the hungry families who need it most.
A donation of as little as £20 will help feed a family in Pakistan for a whole month. This Ramadan you can help relieve hunger.
If you can, please donate generously this Ramadan and help starving families across Pakistan.