Millions of people worldwide are affected each year by a range of water-borne diseases including diarrhoea, hepatitis and typhoid fever from drinking unsafe water.
In Pakistan, over 50% of patients admitted to hospitals and 30% of deaths nationwide are linked to water borne diseases. The lack of access to safe, clean drinking water has a devastating impact on people's health and their ability to live normal lives.

The Sarwar Foundation believes that everyone should have the basic human right of access to safe, clean drinking water and, to date, over 2 million people have benefitted from the Foundation's clean water initiative.

That is over 2 million people who previously didn't have the basic human right of clean water. Can you imagine life without clean water to drink?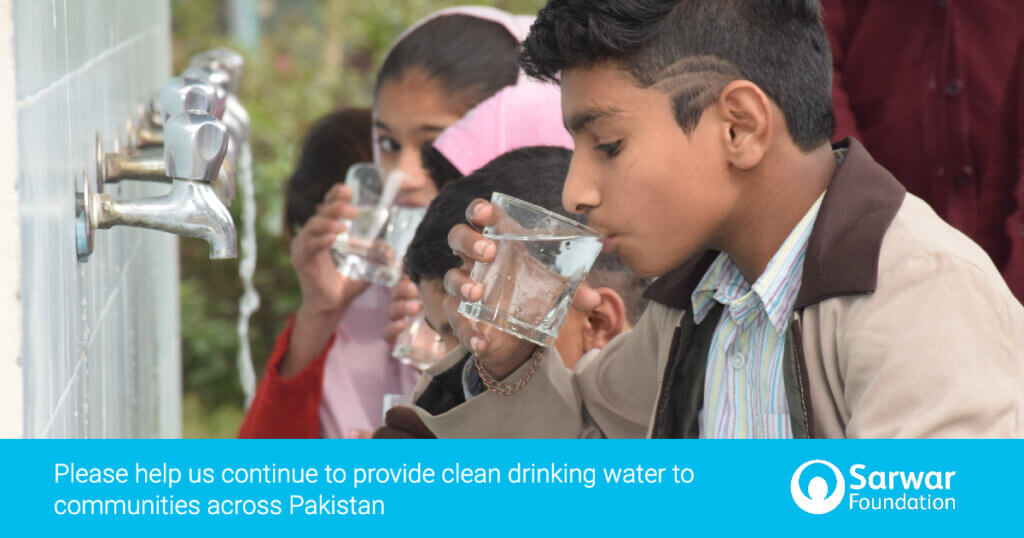 Our clean water initiative has so far installed over 200 water filtration plants in communities across Pakistan, giving thousands of people instant access to free, clean and safe drinking water.
By providing a safe water source these communities see a dramatic reduction in the number of people falling ill, more people in the community are working, women are safer, children are going to school and the communities are thriving.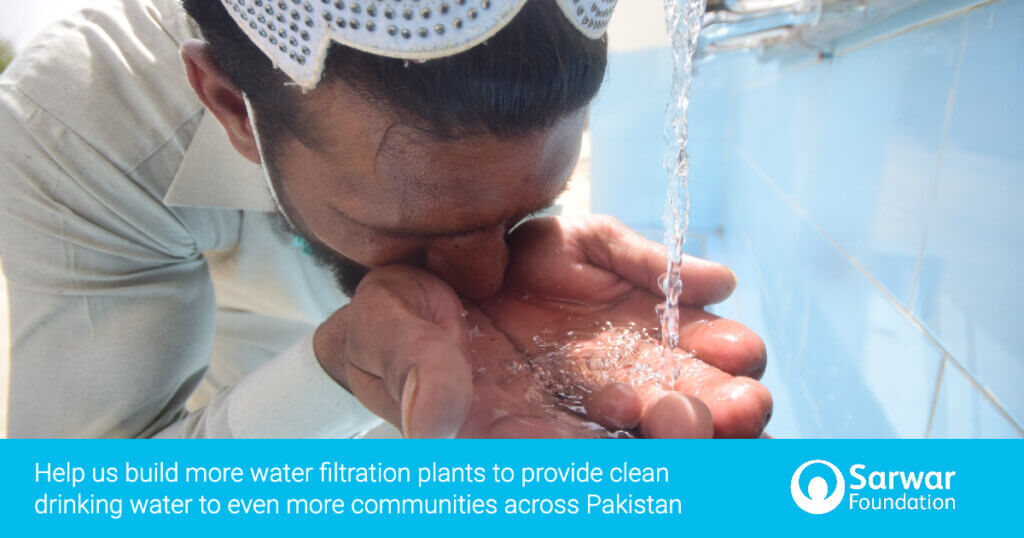 Delivering clean drinking water is one of the simplest ways we can transform lives across Pakistan.
Our work is more vital than ever.
Please donate to our work this Ramadan, and together we can continue to provide clean drinking water to people and communities across Pakistan.