By Perveen Sarwar
One of the Sarwar Foundation's founding missions is to save lives by providing access to free, quality healthcare. For thousands of women across Pakistan, having access to free healthcare can be the difference between life and death. A recent UN health report found that one quarter of young women need permission to seek healthcare, while 71% do not want to visit a health facility alone.
Women's health in Pakistan can often be of particular concern because they are disadvantaged by discrimination rooted in sociocultural factors, with many facing barriers and hurdles when it comes to accessing the proper healthcare they need.
Women often represent the foundation of a family's overall health and ensuring they have access to quality healthcare can also lead to improved health for children.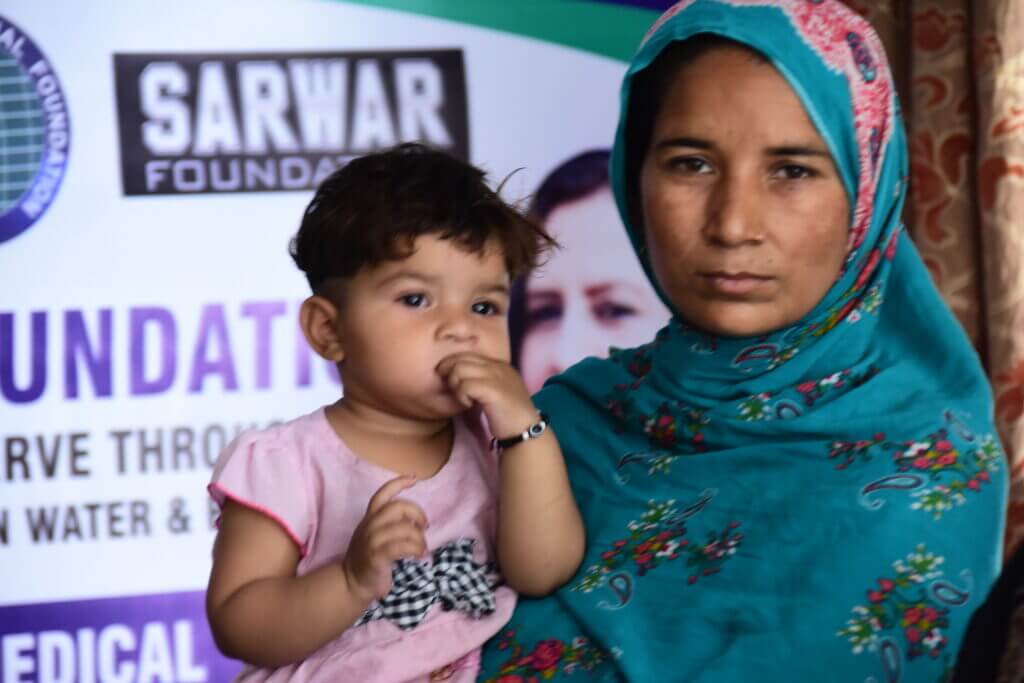 Dedicated Women's Wellness Clinic

I am very proud that we have recently opened a dedicated Women's Wellness Clinic within our state-of-the-art Rajana Hospital to provide healthcare to women. Our hospital opened in 2005 in the Rajana district Toba Tek Singh, and treats almost 6,000 patients every month, providing free medicines and treatment to those most in need.
Putting women at the centre of healthcare

The new Women's Wellness Clinic has specialist rooms dedicated to family planning, infant care, and nutrition and will provide high quality, compassionate care to thousands of women and their children.
The clinic will provide ultrasounds that can help diagnose a medical condition, monitor a pregnancy, including during labour and delivery, and help guide a surgeon during certain medical procedures.
It will also provide smear tests, mammograms and a range of other women's health services. Health screening tests are important for every woman. They can help detect problems such as cancer, heart disease, and other conditions in the earliest stages. Exams can detect abnormalities before symptoms are apparent.
Smear tests and mammograms can detect early treatable breast and cervical changes which if neglected may become cancerous. According to the World Health Organization (WHO), nearly 26,000 women in Pakistan were diagnosed with breast cancer, and over 13,500 women died of the disease, in 2020. Many women in Pakistan are reluctant to get screened early for breast cancer, meaning that by the time cancers are diagnosed, it is often too late.
It is our hope that by offering screenings within this dedicated Women's Wellness Clinic, more women will come forward for breast screenings and other important health testing and treatment.
Baby and infant care

The clinic will also provide baby and infant care, and The World Health Organization (WHO) has agreed to provide the immunisation for babies in infant care, helping to avert childhood mortality in Pakistan.
To be able to provide these life-saving healthcare services we rely on your donations. Your generous donations really do deliver life-saving work.
How you can help
With your support we can continue delivering essential healthcare to poor and marginalised people.
Small amounts will make a difference such as £10 for a mammogram.
If you can support with larger amounts such as £500, we can train a local healthworker to provide the high quality care or contribute towards buying an incubator to help save the life of a newborn baby.
To find out more and donate, click here.