Ramadan Mubarak from everyone at the Sarwar Foundation.
We wish everyone a healthy, happy and blessed month.
This Ramadan, please consider helping us to transform and save lives in Pakistan and the UK.
Ramadan is an opportunity for us to appreciate what we have and to think of those who are less fortunate.
That's why the Sarwar Foundation is working hard to save lives and improve the quality of life in Pakistan and across the globe.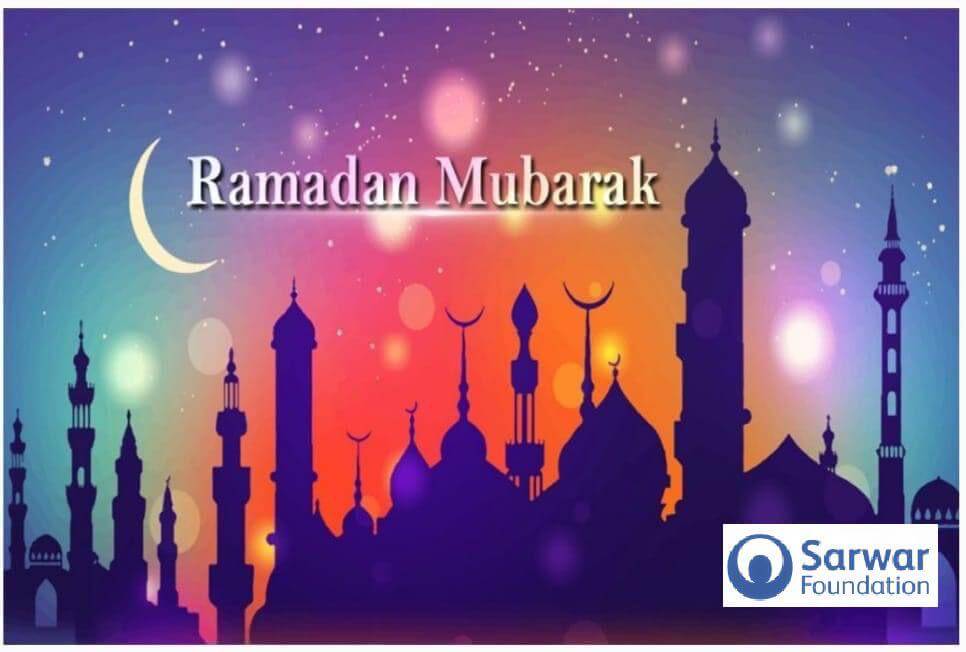 With your generosity this Ramadan, we can save and transform more lives.
Our work is more vital than ever.
The coronavirus pandemic has had a devastating impact, and the emergency is far from over.
In Pakistan we have supplied food packages to families, protective supplies to paramedic staff and continued to build water filtration plants.
We were also instrumental in setting up the Pakistan Development Network (PDN) which brought different organisations together to work in collaboration during the pandemic.
In the UK we launched Viral Kindness Scotland to support the most vulnerable and connect them to volunteers and organisations, provided Christmas gifts to more children than ever before and we have now teamed up with Magic Breakfast to provide free breakfasts to some of the most vulnerable children in Scotland.
But there is so much more we can do.
This year's Ramadan campaign will focus on four key areas: two to support those in most urgent need in the UK and Pakistan; and two to continue our long term, sustainable development plans.
We also continue to run our two hospitals, medial camps, hepatitis screening program and school.
Our mission is to help save and improve lives.
But we can't do it without the support of our donors, who are responsible for the change we bring to people.
Please consider donating to us this Ramadan by clicking here.