Our campaign to provide presents for thousands of children across Scotland who would otherwise have nothing to open on Christmas Day has raised thousands of pounds with support from Scotland captain Andy Robertson.
Scotland's Christmas Toybank Appeal is a partnership between Glasgow-based charity the Sarwar Foundation and Scottish Women's Aid and Glasgow's No.1 Baby and Family Support Service.
The partners have identified hundreds of families to support this Christmas, with the cost-of-living crisis placing unbearable hardship on many households and meaning thousands of children face a Christmas with no presents.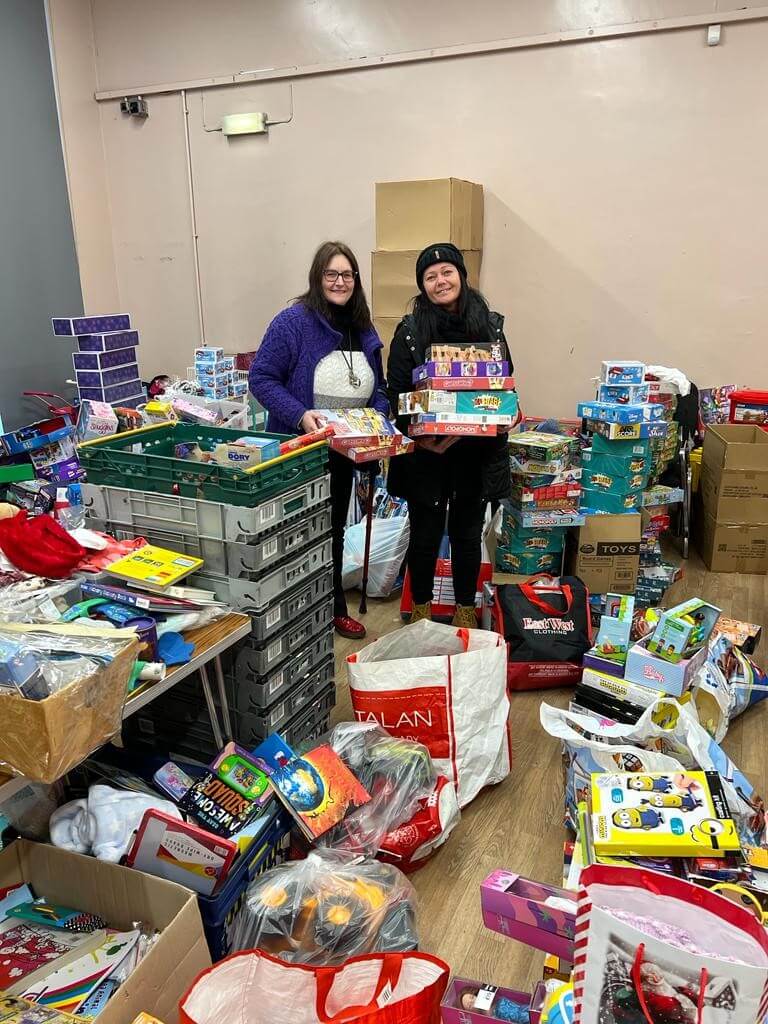 Scotland men's football captain Andy Robertson supported the initiative through his charity, AR26, which is passionate about creating chances for children, closing the gap on disadvantage and levelling the playing field.
The charity held a special fundraiser at their Glasgow offices to raise £1,000 for the Toybank Appeal.
Along with dozens of individual donations from charitable Scots, a generous £5,000 gift has been received from PFA Scotland, which is the collective voice for football players in Scotland.
The campaign has also been supported by toyshop, The Entertainer, which has offered a 20 per cent discount to purchases made by the Toybank, meaning donations can go further.
It is further supported by the Scottish Asian Food Awards, held in Glasgow, where supporters raised more than £4,000, and the Scottish Hair and Beauty Awards, which raised a further £1,000.
Donations can still be made at www.justgiving.com/campaign/Toybank2022 and will be used to purchase new toys or gift vouchers for children.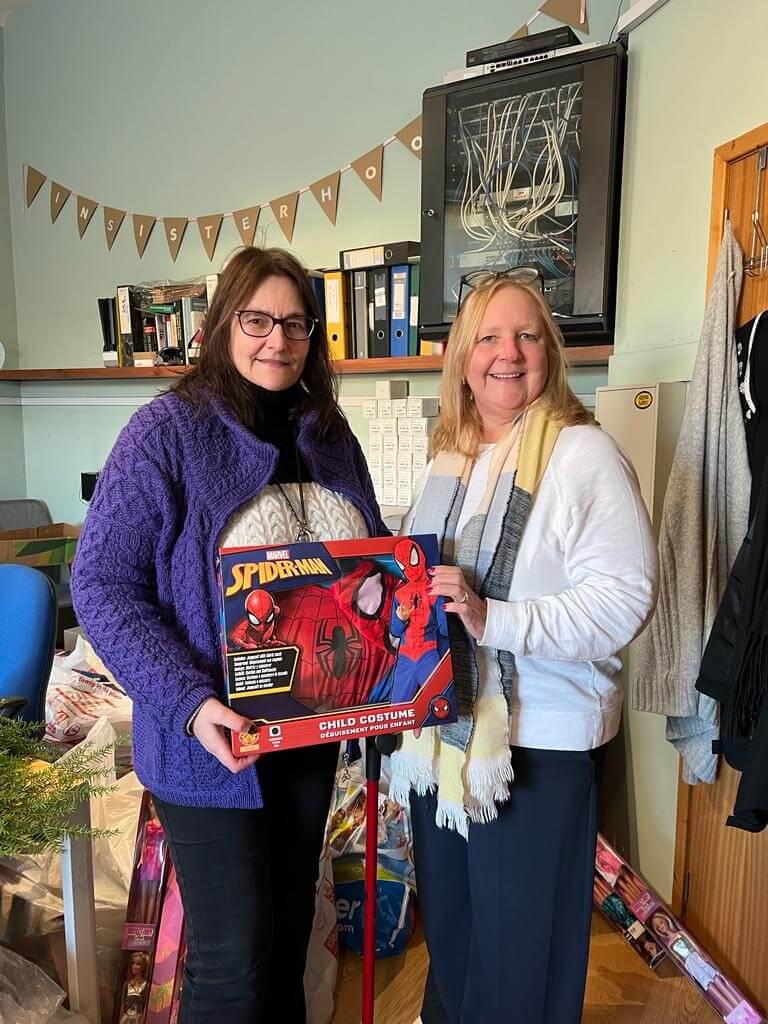 Anas Sarwar MSP, who founded the Toybank appeal a decade ago, said:
"Around a quarter of Scotland's children are living in poverty and face a Christmas with no presents. I would like to offer my heartfelt thanks to everyone who has donated so generously to help change that this year.
"The cost-of-living crisis is placing unbearable hardship of households, leaving many unable to afford their energy bills or their shopping bills, and every donation makes a difference to families who are struggling.
"We would be enormously grateful for any further support, so please donate generously and help guarantee a Christmas for children across Scotland."
One family, who received presents last year through the Toybank Appeal said:
"We never thought we would be at a time in our lives where we would struggle so much and it honestly helped so, so much.
"I will never be able to show my appreciation and gratitude for how happy the gifts made my kids and they saved the days where we felt like bad parents as we couldn't give them as much as others could.
"I didn't know what I was going to do, but we had the best Christmas we have ever had. They loved the presents and it was everything that they wanted. Thank you."
Fraser Wishart, chief executive of PFA Scotland, said: "We're delighted to once again support the Sarwar Foundation, Scottish Women's Aid and Glasgow's No.1 Baby and Family Support Service with their Toybank Appeal. Christmas can be a challenging time for people, especially during this cost-of-living crisis, and this initiative allows us to help alleviate that for some families – making a difference is truly important. We ask if you have the means to support this campaign and help children experience a happy Christmas this year."
Amanda Nisanci, Head of Partnerships, AR26 Charity said: "AR26 is passionate about creating chances for children and our AR26 Experiences project focuses on allowing our beneficiaries to first and foremost be children and create magical memories in the midst of challenging circumstances going on in and around their lives.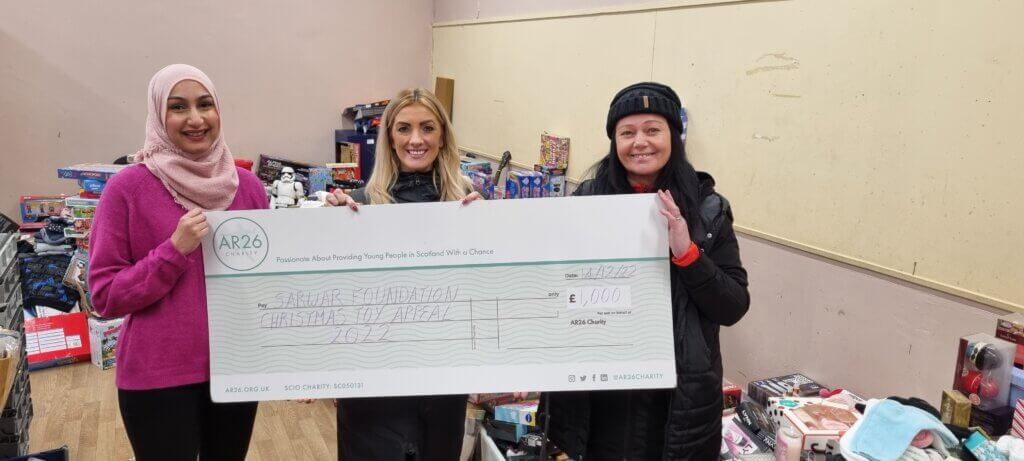 "We place significant focus on our AR26 Experiences at Christmas as we know this can be a particularly hard time of year for a lot of the children and families we support for many reasons and exacerbated this year with the current cost of living crisis. Therefore, we were delighted to, for the third year running, support The Sarwar Foundation's Christmas Toy Appeal, in a mission to ensure no child across Scotland wakes up on Christmas morning without a present."